Welcome to the Teen World Championship!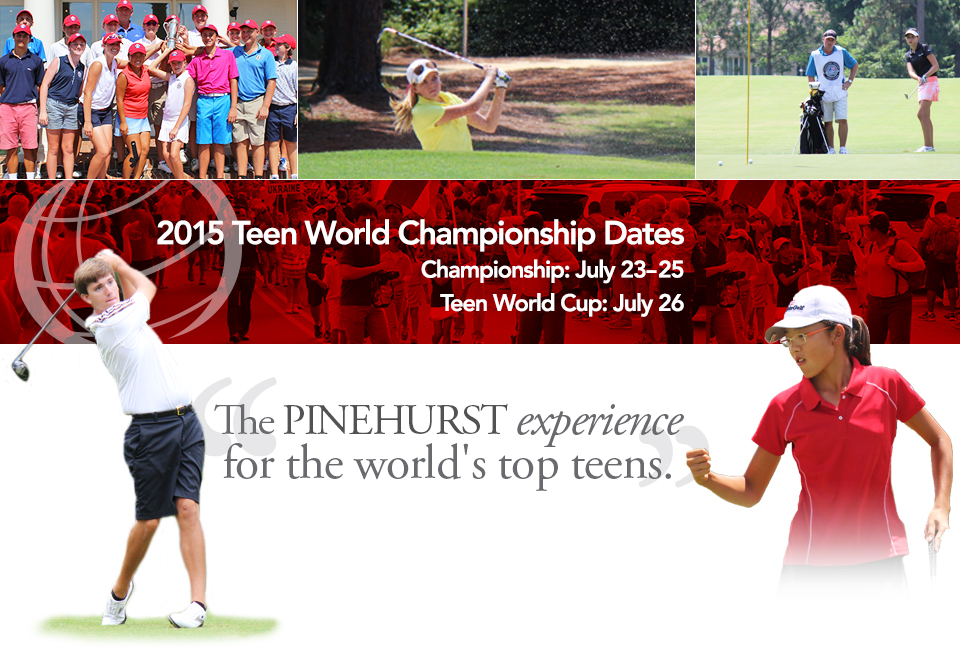 Towering pines, the iconic Payne Stewart statue, and four championship courses await more than 500 of the game's top teenagers. Players from countries around the world will compete on courses that have been called legendary, visually enthralling, challenging, and yet fun to play. Pinehurst Resort has hosted the Teen World Championship since 2006, and this year six more players will hoist trophies at a venue that has crowned some of golf's greatest champions. 2015 dates have been announced! The Teen World Championship will be played July 23-25, followed by the Teen World Cup on July 26.

Most of the players have made their mark at the World Championship and are back to challenge themselves on a different stage. Friends and family enjoy coming back to play as teens because of the environment that Pinehurst provides. This is the Teen World Championship.

 

 
© US Kids Golf All rights reserved